Best VK Marketing Services
VK is a Russian based social media platform that is giving all these other social sites a run for their money. The 5th most visited social media site worldwide, VK even has it's own dating site. VK is a great way to build your community. If you have a channel in VK, you have the chance to engage and give you pointers on what's unique about your products and grow your brand. However, managing an account and growing it are two different things. You might have an account but are not able to grow it. If you are in that kind of trouble, linking up with the SocialLyk team will be the best decision you ever made. If you feel like you need growth and are struggling to gain growth paying for a VK campaign from SocialLyk is what your brand needs.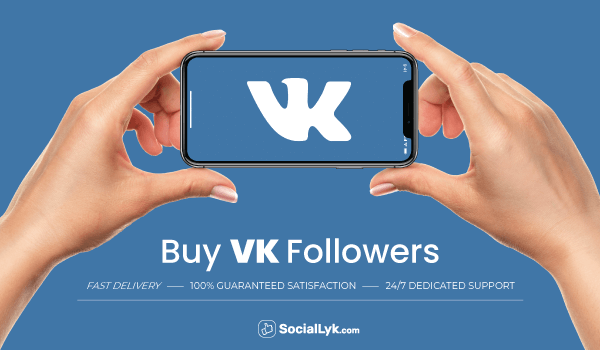 Buy VK Followers
Having a more considerable following on VK is the one guarantee of getting your presence felt on VK. In case you haven't noticed, the average person follows people who already have social proof. Social proof, on the other hand, is gained by having lots of followers. Most people believe that using money to grow your audience is a waste of money. These people don't know the power VK has when it comes to social media marketing. As a social media marketing expert, getting VK from us at SocialLyk is like investing in the stock exchange. You just get followers and wait for the dividends, risk-free.
Buy VK Likes
VK is one of those neglected social media platforms that is not getting the respect it deserves. On every social media site, likes are Important; and VK is no different. If you want to sell a product, you want to be famous or go viral; you need to have lots of likes on your posts. Most people will judge your popularity according to the number of likes your posts have. If your posts rarely get reactions, people will assume you are not relevant enough or creative enough; that's not good news for you and your brand. If you are struggling for likes, SocialLyk is the place to be whenever you need likes. As an established brand, you can never go wrong with likes from SocialLyk.