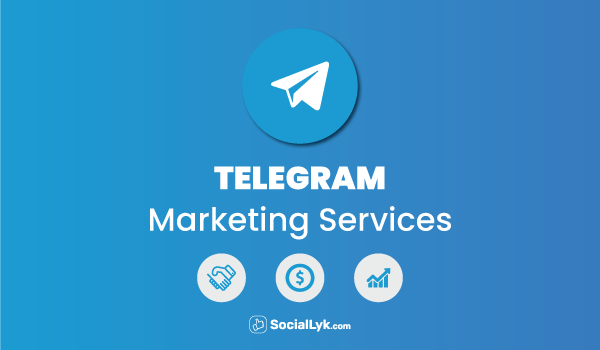 Best Telegram Marketing Services
Telegram is one of those platforms where you can have your audience all in one place. Whether you are a big name brand or selling your product, having a Telegram channel is the best thing that can ever happen to you. We all know how getting people to Telegram is harder now more than ever. However, what if we told you that we could take care of all of your Telegram marketing needs every time you need us? What if we told you that we provide Telegram services at a lower price and a completely hassle-free method? That's great news. Growing on Telegram is not for the weak a heart. You will spend money and time and may still not be able to witness any results. But, worry no more, with SocialLyk you are guaranteed to get all your Telegram needs taken care off by a team that sincerely wants you to be the best at what you do.
Buy Real Telegram Channel Subscribers
What makes Telegram so unique is the fact that you can have all your followers in one place. Marketers love using Telegram in all their campaigns because with Telegram; you can have the following that your brand needs. If you deal with pharmaceuticals, you can have pharmacists all in one place. But getting people who relate to your brand won't be an easy task. But, with SocialLyk, we take care of all your needs at the click of the buy button. Once you buy channel subscribers from us, you get subscribers that relate with your brand and have the intention of becoming your customers.
Buy Silent Telegram Channel Subscribers
Silent Telegram subscriber are subscribers who want to be part of your brand. Although they rarely consume your products, their main role is to attract even more people to your channel. Silent channel subscribers are a numbers game. The more you have, the more you can attract. Furthermore, the Telegram algorithm is known to attract even more people to your channel if they can verify that you have lots of channel subscribers. Buying silent channel subscribers from SocialLyk is one of those things which you need to be constantly doing. The more you can increase subscribers, the more you get social proof.
Buy Targeted Telegram Channel Subscribers
Targeted channel subscribers are what will make you stand out from the competition.
Subscribers are the currency of all Telegram engagement ratings. The first thing the Telegram algorithm notices about your brand is your subscriber count. If you can't get enough targeted subscribers, Telegram will skip over your channel. Growing Telegram channel subscribers organically is possible but will cost you a lot of time and money. Again, why would you try something that will take time, and you can buy subscribers and see results in an even faster time frame? Buying Telegram subscribers is one of our most sort after services because of the value it packs. A lot of Telegram users are buying Targeted subscribers, what's stopping you from joining the bandwagon? Targeted Subscribers from SocialLyk are tailored to fit your demands and account types. Targeted subscribers are people who really care about your brand and are willing to purchase all your products.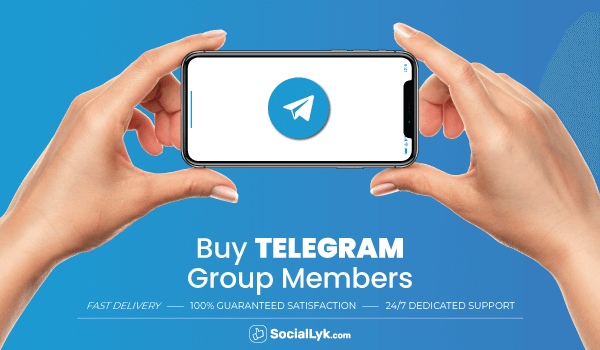 Buy Telegram Group Members
If you have a new Telegram group, you are probably worried about how fast you can grow it. Well, with the right strategy, you can actually grow it pretty fast. But, most marketers only want your money and can not produce consistent results. If you can get a marketing team that will hold your hand and help you navigate the murky waters of Telegram groups, you never have to worry about growing your group again. Having said that, you best bet in growing your Telegram group is in SocialLyk. SocialLyk is a marketing company that is invested in your brand's Telegram presence and enjoys creating marketing success. You simply need to contact us, and we'll do the rest when it comes to getting you group members.