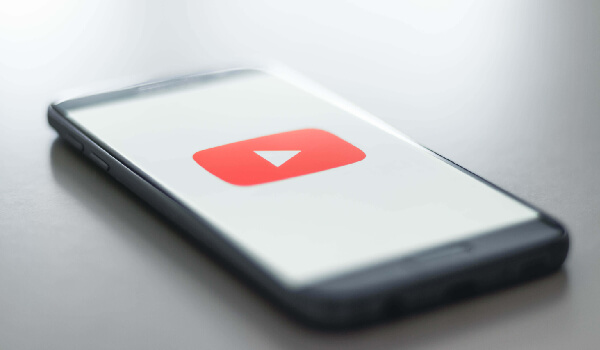 YouTube crossed 1.5 billion daily viewers milestone in June 2017 while the world's second most visited website intends to upgrade its service offerings, said the company's CEO, Susan Wojcicki.
In her blog published on YouTube on June 22, 2017, she wrote that viewers spend an average of 1 hour on YouTube daily.
The YouTube CEO also disclosed her company's plans to enter Virtual Reality (VR), consolidate YouTube Red for original series and movies, plans for new mobile app and opening new markets for YouTube TV.
What This Means
Coming from YouTube's CEO's own mouth, the world's most popular video-sharing website will undergo a sea change of sorts this year. Hence, your company has to be fully geared to benefit from innovations that YouTube will implement in 2020.
Companies small and large have benefitted from YouTube marketing since the online video channel was launched in February 2006.
To help your company derive the best from YouTube and its forthcoming enhancements, we provide some tips that may prove useful.
Best tips for YouTube Marketing 2020:
Understandably, your business would have some presence on YouTube or could be considering one, as part of a digital marketing strategy. Here are a few elements of your YouTube marketing strategy you may consider for 2020 and beyond.
1. Improve Content Quality
Regardless whether your business is localized or global, high quality and interesting content will prove pivotal in attracting people to your brand. If you are currently on YouTube, it is highly essential to create a channel and begin posting some content as starters.
You can always enhance the quality of content within a few days, provided you have a great digital marketing strategy.
Businesses with a presence on YouTube firstly need to organize their content and consolidate it on a single channel that can be opened free. Once again, review the videos you offer and create newer ones that focus on engaging people, provide information as well as entertainment or what is nowadays called 'infotainment'.
Frequent posting of better quality content is imperative since companies will invest heavily in exploiting upgrades to YouTube with superior, interesting videos that engage clients while attracting newer customers.
2. Get VR Ready
YouTube has already indicated its plans to enter Virtual Reality. Hence, your business too needs to gear up for VR and offer such videos on YouTube rather than conventional ones.
Already smart-phones and VR headsets are flooding the consumer market through both online and brick-and-mortar stores. Understandably, YouTube will cash-in on VR increasingly.
VR offers three-dimensional videos to viewers, meaning they can be transported into real-world simulations. These will help them make better, informed choices when looking for a product or service.
Millennial populations of the world are more likely to base their choices on VR videos rather than conventional ones since they are the first to adopt this technology. Unless your business is VR ready, you could lose in this millennial market.
3. Adapt to Mobile
Rapid proliferation of smart-phones worldwide combined with cheaper access to the high-speed mobile Internet will play a major role in your YouTube marketing strategy.
The reason is simple. YouTube app on Android and iOS smart-phones is the most preferred among people aged between 12 years and 60 years to watch videos. This on-the-go generation is lesser inclined to watch videos on computers.
Currently, a lot of videos loaded on YouTube cannot be accessed on mobile platforms. Hence, you need to ensure your marketing content in 2018 and beyond conforms to all technical specifications that facilitate mobile access. Also, consider Internet access speeds.
High Definition videos can be accessed in areas with good Internet connectivity. However, to market your brand in areas where high-speed Internet access can be impeded or unavailable for any reason, consider content in other formats too.
4. Broaden Your Horizons
YouTube offers searches in as many as 75 languages of the world and contains videos in several more. These regional offerings can be fully exploited by your business to expand and consolidate markets in distant countries or target specific ethnic groups. Making videos in a foreign language or dialect is often expensive.
However, you can also reach to speakers of other languages by adding subtitles to your content. The original video can be in English or some other major language of the world.
Subtitling them to suit a regional or ethnic audience will help you expand horizons for your business, generate interest in your brand in hitherto unexplored markets and most likely, help your company to expand.
5. Listen to Viewers
Unfortunately, a lot of businesses do not listen to viewers of their videos on YouTube. Meaning, they fail to note comments posted by watchers and provide a proper response.
Leaving comments unanswered invariably creates a poor impression of a brand or company. It sends feelers that a business is not interested in feedback from clients or would be consumers.
This scenario is best avoided by having someone review every comment and analyze them for positive and negative feedback. These comments are essential for any marketing strategy as well as brand offerings to evolve into market leaders.
Businesses small and large pay survey companies to get consumer feedback, despite a goldmine that exists in the form of comments posted on YouTube.
Many YouTubers fail to give feedback to their viewers which affect their channel by some way or the other it may also lead to a decrease in a number of traffic and can adversely affect your youtube earnings.
Additional Tips
Other than these tips, you can also examine viewer patterns by monitoring the number of visitors your YouTube videos attract daily or monthly. Analyze data available from these visits.
Find out average viewing time and compare the number of visitors who watched the full video or moved away midway. Such analysis can help improve your YouTube marketing strategy for 2018.
In Conclusion
Given the current popularity of YouTube and its projected growth, the website will remain a popular video channel at least for the foreseeable future. As technologies evolve, consumer tastes will rapidly change and YouTube can be expected to incorporate the latest in its services.
The era of massive evolution for YouTube has already begun. Your business also needs to rise to challenges posed by quick adoption of newer technologies like VR, offerings in more languages and overall increased competition to utilize YouTube resources by other businesses.
Source: https://www.techlofy.com/youtube-marketing-strategy/